Kitchen stewards or workers at restaurants play a crucial part in the vibrant culinary industry of the United Arab Emirates (UAE). To maintain the efficient functioning and cleanliness of the kitchen and to provide clients with an outstanding dining experience, these committed experts work diligently behind the scenes. This thorough guide will give you insightful information and aid in your understanding of the duties, abilities, and prospects related to a job as a kitchen steward/assistant in the UAE.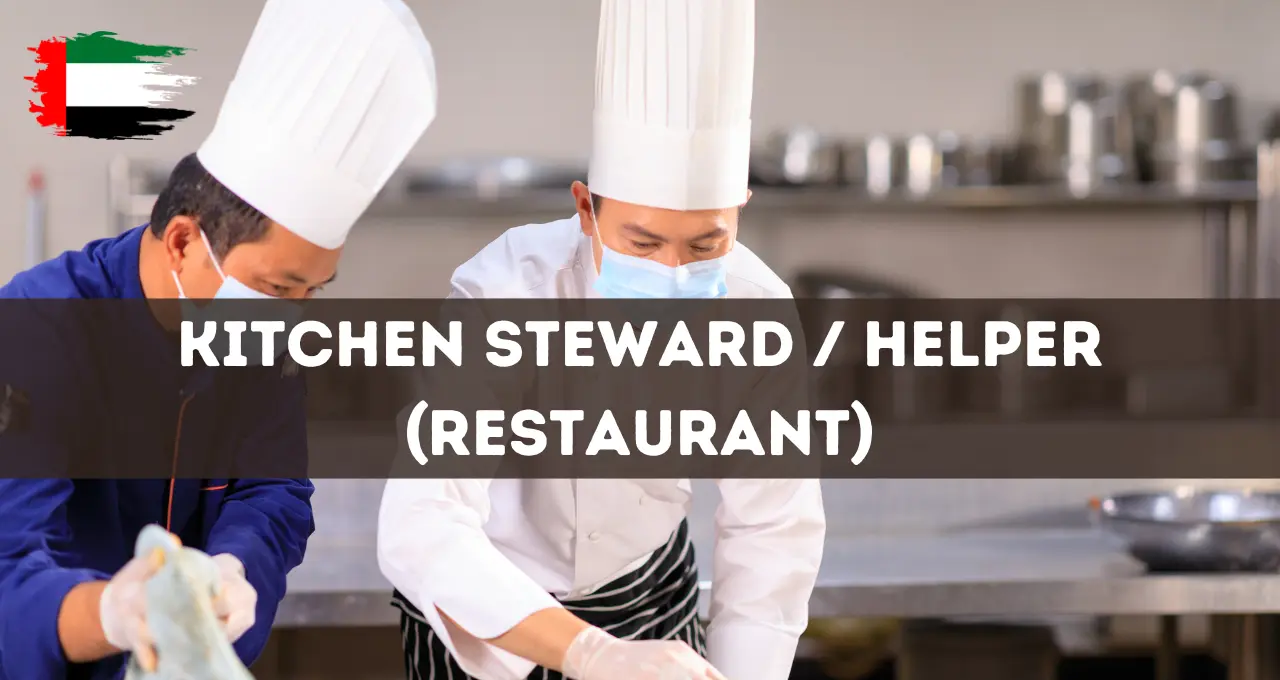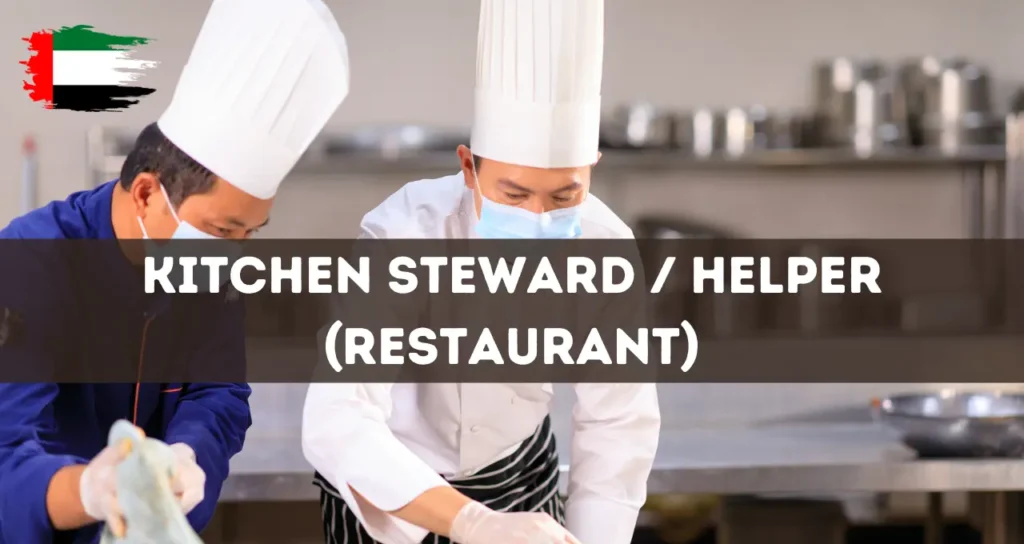 Job Details:
| | |
| --- | --- |
| Location | UAE |
| Company Name | Eat Tasty |
| Job Name | Kitchen Steward / Helper (restaurant) |
| Education | High-School / Secondary |
| Experience: | 1-2 Years |
| Monthly Salary | 2,000 – 3,999 AED |
| Job Type | Full Time |
| Company Size | 51-200 Employees |
| Career Level | Mid-level |
| Benefits | As per UAE law |
| Gender | Any |
| Last Date | 12th August 2023 |
Responsibilities:
As part of this role, you will be responsible for various tasks, including:
Thoroughly cleaning and drying dishes, utensils, cooking instruments, and cutting boards.
Assisting the cook by preparing meal ingredients, which involves tasks such as washing, peeling, cutting, and slicing ingredients.
Benefits:
The position offers a competitive salary along with additional benefits such as free food, accommodation, transportation, and applicable service charges.
Immediate joining is required for this opportunity.
How to Apply?
Interested candidates are requested to submit their resumes and all essential documents to the provided address.
Contact : 050-7557883 / 054-5003259
Email : [email protected]