The plastic industry in Dubai is currently seeking Loading/Unloading Workers to fill vacancies. This is a full-time, permanent employment opportunity available for both males and females. The job location is at Al Qusais, Dubai.
Dubai's plastic industry is a dynamic sector within the United Arab Emirates, driven by the increasing demand for packaging materials. Loading and unloading workers play a crucial role in ensuring the safe and efficient transportation of these products. In this position, workers will be responsible for handling the loading and unloading of raw materials such as plastic pellets, resins, or sheets.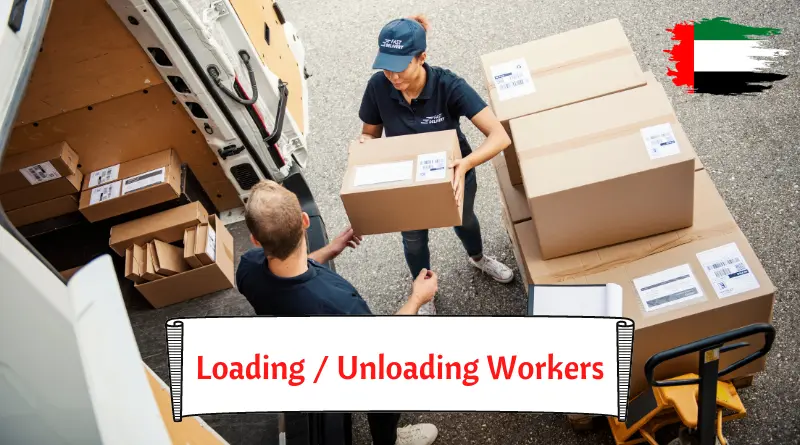 Job Description:
| | |
| --- | --- |
| Location | United Arab Emirates |
| Position | Loading Unloading Workers |
| Number of Positions | Not Mentioned |
| Experience | 1 – 2 Year |
| Education | High school diploma |
| Salary | AED 1500-2000 per month |
| Employment | Full-Time |
The role of loading and unloading workers requires physical strength, as they will be required to lift heavy materials onto trucks or pallets. They must also possess excellent coordination skills to stack products correctly, minimizing the risk of damage during transportation. Additionally, these workers may operate machinery like forklifts or cranes when necessary. Strict adherence to safety regulations is essential, and they must ensure that goods are stored properly to prevent workplace accidents.
Job Requirements:
Candidates for the Loading/Unloading Workers position must meet the following qualifications:
Education: High school diploma or equivalent.
Language Skills: Proficiency in both Arabic and English languages.
Experience: 1 to 2 years of relevant experience in a similar field.
Applicants should possess the following:
Excellent verbal and written communication skills in English.
Physical strength and stamina to perform loading and unloading tasks.
Attention to detail to ensure accuracy in handling goods.
Ability to safely lift and move heavy items.
Ability to inspect shipments for any damage or defects prior to loading or unloading.
Good communication skills to effectively interact with team members and other stakeholders.
Eligibility:
Ideal candidates who meet the above requirements are encouraged to apply for the Loading/Unloading Workers position in the UAE. Please include recent photographs, teaching testimonials (if applicable), relevant work experiences, and an updated CV with your application.
Telephone number: 0566371357