Howtowb.com has recently posted a job opening for Waiter/Waitress positions in the Hotels/Restaurant industry. This job was originally advertised by the United Arab Emirates in the Khaleej Times . The vacancies are available for Waiter/Waitress roles in the United Arab Emirates, and the deadline to apply for this job is July 20, 2023. The selected candidate will be offered an attractive salary package ranging from AED 2500 to AED 3000, along with additional benefits.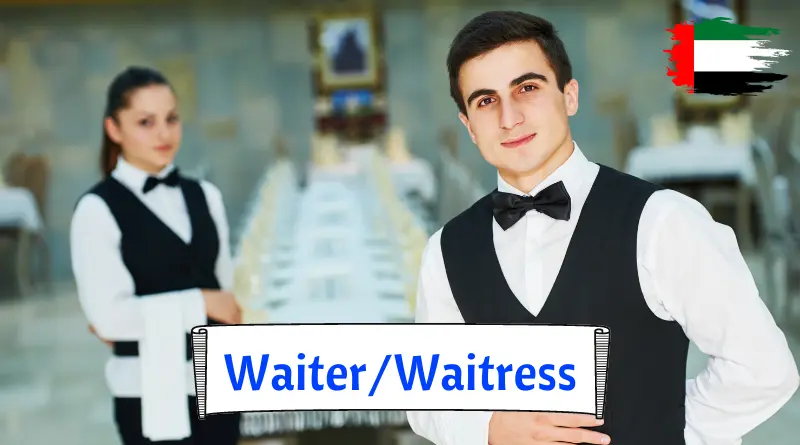 Job Description:
| | |
| --- | --- |
| Location | Dubai |
| Position | Waiter/Waitress |
| Number of Positions | Not mentioned |
| Experience | 1-2 Year Experience |
| Education | Not mentioned |
| Salary | AED2500 – AED3000 |
| Employment | Full-Time |
Working as a waiter or waitress in Dubai's hospitality industry can be both thrilling and demanding. As a server, your responsibility is to ensure that guests have a delightful dining experience. This involves providing excellent customer service by taking orders, serving food and beverages, and addressing any queries customers may have.
In addition to providing exceptional service, waiters and waitresses should have a good understanding of the menu items offered at the restaurant. They should be able to answer questions about ingredients and make recommendations based on the guests' preferences. Furthermore, they must adhere to all food safety standards while preparing meals for customers.
Waiters and waitresses also play a crucial role in maintaining cleanliness throughout the dining area. They should ensure that tables are clean before seating guests and clean up after they leave. Other responsibilities include setting up tables with utensils, plates, glasses, napkins, and other necessary items.
Job Requirements:
Education: Not specified
Experience: 1-2 years
Application Deadline: 20 July, 2023
How to Apply:
If you are interested in the Waiter/Waitress position in the Hotels/Restaurant industry, please contact us using the provided information. We will respond with further details about the job requirements and application process.
Email : [email protected]