Vancouver Hood Doctors is currently seeking skilled individuals to fill the position of Cleaner Supervisor in Canada. This job opportunity is urgent and available in Richmond, BC, Canada. The company offers full-time, permanent employment with healthcare facilities.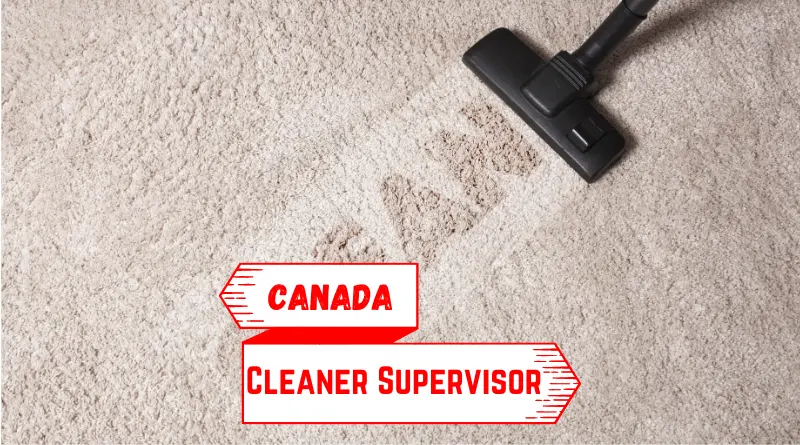 Job Description:
As a Cleaner Supervisor in Canada, you will be responsible for overseeing the cleaning operations of a facility, ensuring that all tasks are completed to a high standard. This position requires strong leadership skills and effective team management. Your duties will include delegating tasks to workers, monitoring their performance, evaluating their work, and providing feedback.
In addition to supervising the cleaning staff, you will be responsible for scheduling work shifts and ordering necessary supplies. The ideal candidate will have experience in the cleaning industry and be familiar with different types of equipment and cleaning chemicals. Excellent communication skills are essential for effective coordination between management and employees.
Vacancy Title:
Cleaner Supervisor
Salary Details:
The company offers a competitive salary of $28.85 per hour.
The weekly working hours are approximately 40 hours.
Required Qualifications:
Secondary (high) school graduation certificate is required.
Experience:
7 months to less than 1 year of experience in the cleaning field.
Language:
Fluency in English is required.
Job Responsibilities:
As a Cleaner Supervisor, you will be responsible for the following:
Supervising and managing a team of cleaners, ensuring they understand their roles and responsibilities.
Scheduling work for each cleaner, assigning tasks based on individual strengths and weaknesses.
Ensuring that all cleaning equipment is available, well-maintained, and safe to use.
Monitoring inventory levels of cleaning supplies and ordering more as required.
Being a team player and fostering a collaborative work environment.
Demonstrating good communication skills.
Eligibility to Apply:
If you are interested in the Cleaner Supervisor position in Canada, please apply by sending us an up-to-date CV, recent photos, and certified copies of testimonials.
For contacts: [email protected]