As a Mechanical Engineer specializing in HVAC, plumbing, and firefighting, you play a crucial role in the construction industry. Your expertise in these areas is vital for ensuring the smooth operation and functionality of various systems within buildings. This article will explore the essential skills and responsibilities required for this position, highlighting the qualifications and qualities that make a successful candidate. Whether you're a professional seeking to enhance your career or an aspiring engineer looking for guidance, this article will provide valuable insights.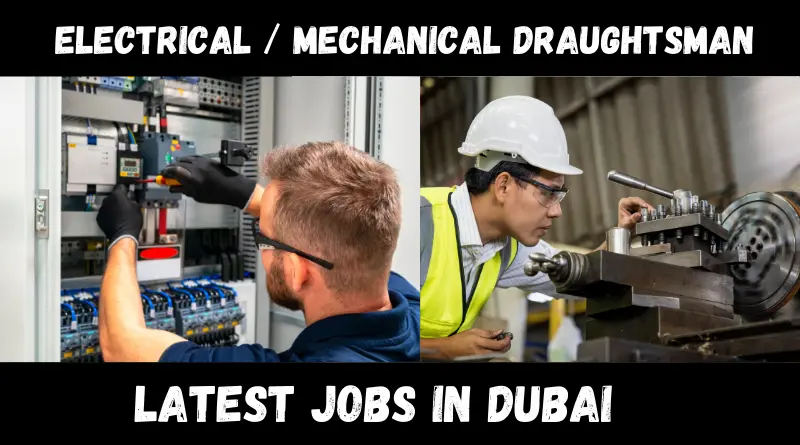 Electrical / Mechanical Draughtsman
| | |
| --- | --- |
| Job Location | Dubai, United Arab Emirates |
| Company Type | Project & Construction Planning |
| Position | Mechanical Engineering |
| Employment Type | Full Time Employee |
| Number of Vacancies | 2 |
| Monthly Salary Range | $1,500 – $2,000 |
| Experienced | Min: 1 Year Max: 4 Year |
| Job Published | 9th May 2023 |
In-depth Knowledge of HVAC, Plumbing, and Firefighting Concepts:
To excel in this role, you must possess a comprehensive understanding of HVAC, plumbing, and firefighting concepts. This includes familiarity with industry standards, codes, and regulations. Your expertise should encompass system design, installation, maintenance, and troubleshooting. By staying up-to-date with the latest advancements and technologies in these fields, you can ensure efficient and effective solutions for your projects.
Thorough Study of Scope of Work and Tender Documents:
Before commencing any project, it's essential to thoroughly study the scope of work, tender drawings, specifications, and tender documents. This enables you to gain a clear understanding of project requirements, identify potential challenges, and devise appropriate strategies. By paying attention to detail and analyzing these documents meticulously, you can make accurate assessments and decisions throughout the project lifecycle.
Quantity Take-off and RFQ Preparation:
A crucial responsibility in your role is conducting quantity take-offs for HVAC, water supply, drainage, firefighting, and other related services. This involves estimating the required materials, equipment, and labor for each project. Additionally, you will be responsible for sending out Requests for Quotation (RFQs) to vendors, subcontractors, and suppliers. Promptly following up on RFQs, preparing technical and commercial comparison sheets, and ensuring compliance with the scope of work are key aspects of this task.
Technical Queries and Qualifications/Deviations Preparation:
Throughout the project, you'll encounter technical queries from clients and stakeholders. It's your responsibility to send Technical Queries (TQs) and review client responses, terms, conditions, as well as suppliers' and subcontractors' offers. Based on this information, you will prepare qualifications and deviations, ensuring that all requirements are met and any discrepancies are addressed appropriately.
Accurate Tender Cost Estimation:
Preparing a comprehensive tender cost estimation is a critical responsibility. This includes estimating labor man-hours, materials, equipment costs, and considering project location and duration. To ensure accuracy, it is essential to analyze item quotes in accordance with project specifications. Additionally, you will assist in calculating preliminaries such as engineering, supervision, management, site and camp facilities, transportation, clearance, taxes, insurances, permits, licenses, and other associated costs.
Participation in Cost Variance Analysis and Value Engineering:
As a Mechanical Engineer, you will actively participate in cost variance analysis and value engineering initiatives. By analyzing project costs and identifying areas for optimization, you can contribute to cost savings and increased project efficiency. Collaborating with cross-functional teams, you will propose and implement innovative solutions that align with project goals and client requirements.
Tender Schedule and Execution Plan Preparation:
Your role will involve participating in the preparation of the tender schedule and equipment schedule. These schedules play a vital role in project management and ensuring timely completion. By collaborating with the estimation team, you will contribute to the creation of an updated tender register, which includes submitted values, validity, technical and commercial clarifications, award status, and other relevant information. Additionally, you will prepare the Project Execution Plan and Cost-to-Completion.