If you are interested in the 40 New General Labour Jobs available in Saudi Arabia in 2023, which were posted by Howtowb.com and originally advertised by Saudi Arabia in Express News on 2023-05-05, please reach out to us using the provided contact information. The vacancies are for General Labour positions in Saudi Arabia, and the deadline for applying is 2023-08-02. Selected candidates will be offered an attractive salary package (SAR1000 – SAR1300) along with other benefits. We will provide you with more details about the job upon contacting us.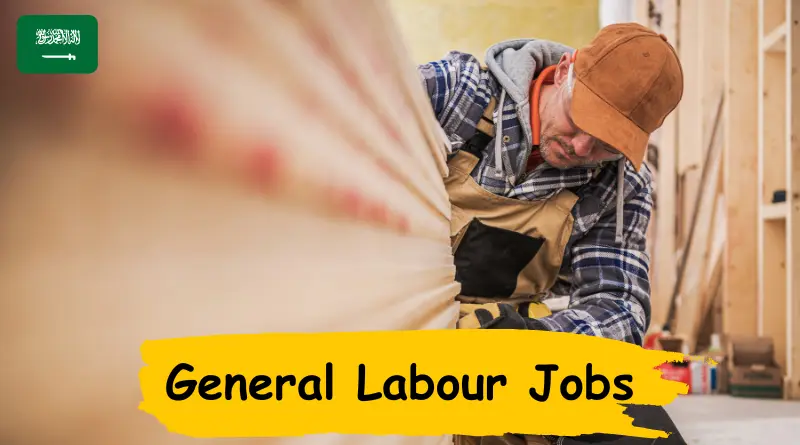 Job Description:
| | |
| --- | --- |
| Location | Saudi Arabia |
| Position | General Labour |
| Number of Positions | 40 |
| Salary | SAR1000 – SAR1300 |
| Employment | Full-Time |
General labour jobs are entry-level positions that do not require specialized training or education. They typically involve manual labour and can be found in various industries such as construction and manufacturing. While the specific responsibilities may vary depending on the industry and employer, general labourers can expect to perform common duties.
One of the primary responsibilities of a general labourer is operating equipment and machinery, including hand and power tools such as drills, saws, and hammers. They may also operate heavy machinery like forklifts or excavators, requiring knowledge of safety procedures and proper equipment usage. Another key responsibility is assisting in the building or installation process, which involves lifting and carrying materials, digging holes for foundations, installing pipes or wiring systems, and other assigned tasks under the supervision of supervisors.
Job Requirements:
Here are the job requirements for the 40 New General Labour Jobs in Saudi Arabia 2023. Please review them carefully before applying:
Education: Not Mentioned
Experience: Not Mentioned
Last Date to Apply: 2023-08-02 12:00:00 AM
How to Apply:
If you have an interest 40 New General Labour Jobs in Saudi Arabia 2023, please get in touch with us using the provided contact information. We will promptly provide you with further details regarding the job and its requirements.
Contact : +92-03338618784 / 0336-5778778