Howtowb.com has recently posted job openings for Heavy Vehicle Driver positions in Riyadh for MBL Company. These vacancies were originally advertised by Saudi Arabia in Express News on 2023-05-05. The job offers a competitive salary package (SAR1800 – SAR2600) along with other benefits for the selected candidates. The deadline to apply for this job is 2023-08-02. If you are interested in pursuing a career as a Heavy Vehicle Driver in Riyadh for MBL Company, please reach out to us using the provided contact information. We will be glad to provide you with more details about the job responsibilities and requirements.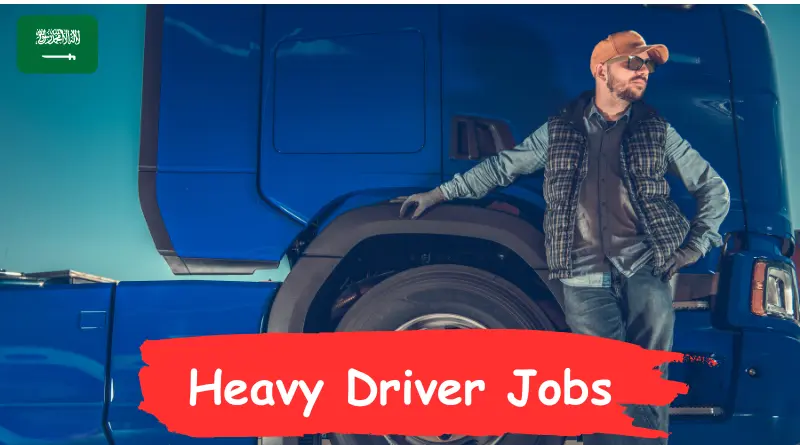 Job Description:
| | |
| --- | --- |
| Location | Saudi Arabia |
| Position | Heavy Driver |
| Number of Positions | 05 |
| Salary | SAR1800 – SAR2600 |
| Employment | Full-Time |
Heavy vehicle drivers play a crucial role in transporting goods and materials across long distances. They operate large trucks or trailers capable of carrying heavy loads, often weighing several tons. Safety and efficiency are paramount in this role, requiring drivers to possess exceptional skills in handling such vehicles on highways and roads.
Aside from driving, heavy vehicle drivers are responsible for loading and unloading cargo at various locations. They are also expected to conduct routine maintenance checks on their vehicles before each trip. Keeping accurate records of trips, including fuel consumption and travel time, is another important aspect of their job.
Successful candidates for this position should demonstrate excellent communication skills, attention to detail, and effective time management abilities. Additionally, having a clean driving record and the ability to pass regular drug tests are essential.
Job Requirements:
Education: Not Mentioned
Experience: Not Mentioned
Last Date to Apply: 8/2/2023 12:00:00 AM
How to Apply:
If you have an interest in the Heavy Vehicle Driver Jobs available at MBL Company in Riyadh, please get in touch with us using the provided contact information. We will promptly provide you with further details regarding the job and its requirements.
Contact Number : +92-03338618784 / 0336-5778778