We are currently seeking enthusiastic and customer-focused individuals to join our team as Store Clerks. As a Store Clerk, you will play a crucial role in ensuring the smooth operation of our retail establishment. You will be responsible for providing exceptional customer service, assisting customers with their inquiries, locating products, and processing transactions at the cash register. Your attention to detail and organizational skills will contribute to maintaining the cleanliness and overall appearance of the store. This position offers a great opportunity to work in a dynamic retail environment and be part of a team dedicated to delivering an outstanding shopping experience to our valued customers.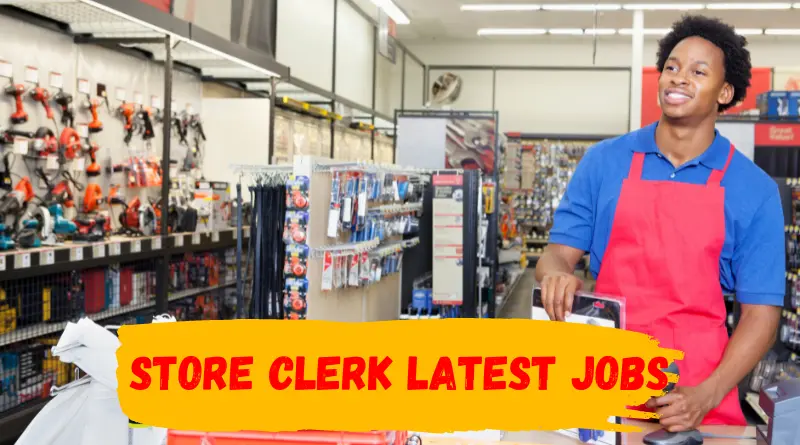 Location
Canada
Vacancies
2
Salary
15.00 $ hourly 37.5 hours per week
Experience
1 to less than 7 months
Education
Secondary (high) school graduation certificate
or equivalent experience
Last Date To Apply
2023-06-19
Job Responsibilities:
Ensuring efficient and accurate operation of a cash register.
Providing knowledgeable advice and recommendations to customers regarding merchandise.
Assisting in the display and arrangement of merchandise.
Experience and Specialization:
Specialization in the sale of beer and spirits.
Additional Information:
Ability to handle weights up to 9 kg (20 lbs), 13.5 kg (30 lbs), and 23 kg (50 lbs).
Personal Suitability:
Demonstrating dependability and reliability.
Possessing efficient interpersonal skills.
Being flexible and adaptable.
Maintaining an organized approach to tasks.
Collaborating effectively as a team player.
Qualifications:
Secondary (high) school graduation certificate
or equivalent experience
How to Apply:
If you are interested in joining our team as a Store clerk, please submit your resume and a cover letter highlighting your relevant experience and qualifications. We appreciate all applications, but only those selected for an interview will be contacted.
Email: [email protected]
Last Date : 2023-06-19