The Island Pastry Haus & More Limited is currently hiring Head Bakers in Canada for immediate employment. We offer full-time permanent positions with attractive financial benefits. The job location is 9780 Willow Street, Chemainus, BCV0R 1K0, Canada.
The role of a Head Baker entails overseeing all aspects of baking operations in a bakery or kitchen. Responsibilities include creating and managing schedules for the baking staff, ensuring daily production of fresh products, managing inventory levels, and procuring necessary supplies. Apart from administrative tasks, the Head Baker must possess a range of baking skills and meticulous attention to detail.
A vital responsibility of the Head Baker is to develop new recipes and make adjustments to existing ones based on customer feedback. They must also ensure standardized recipes across multiple locations, if applicable. Effective communication skills are essential as they collaborate with other departments such as sales and marketing to coordinate promotions for seasonal products or new flavors. Additionally, close collaboration with management is necessary to monitor financial performance metrics like unit costs and gross margins, ensuring profitability targets are met.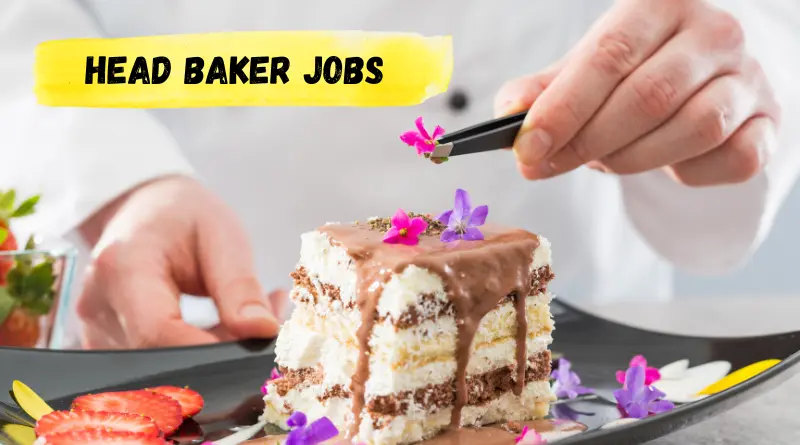 Job Detail :
Salary Details:
Competitive hourly rate: $25 to $30
Approximately 40 working hours per week
Required Qualifications:
College/CEGEP certificate or equivalent expertise
Proficiency in spoken English
Experience:
Candidates must have a minimum of 5 years of experience working in a bake shop or bakery.
Responsibilities and Skills:
The selected individual will be responsible for the following:
Preparing food specialties such as rolls and bread
Fulfilling special orders and using a conventional oven for the finishing touch
Preparing dough for bread, pies, and sweet goods
Baking mixed dough and batters, cookies, and cakes
Possessing excellent communication and baking skills
Demonstrating outstanding interpersonal skills
Able to prepare batters for muffins, icing, and frosting according to recipes or special orders from customers
Ensuring that all products meet established quality standards
Operating machinery to produce various food items
Supervising kitchen staff to ensure timely completion of special orders
Eligibility Criteria:
Interested individuals who meet the requirements are welcome to apply for Head Baker positions in Canada. Please submit your updated CV, recent photographs, and details of your relevant experiences.
Email : [email protected]
Disclaimer: The information provided by blogghere.com is for general information purposes only. The owner shall not be held liable for any errors in this information. Please note that our website does not directly offer jobs; it serves as a platform to publish job listings from various sources.