Urgently hiring Fruit Farm Labourers in Canada for both Pakistani and local workers. Selected candidates will join the company in Ladysmith, BC. Attractive pay scale of $15.65 per hour. No educational degree or experience required. Good English language skills preferred. Job duties include crop planting, cultivation, irrigation, fruit loading and unloading, general tasks, and equipment maintenance.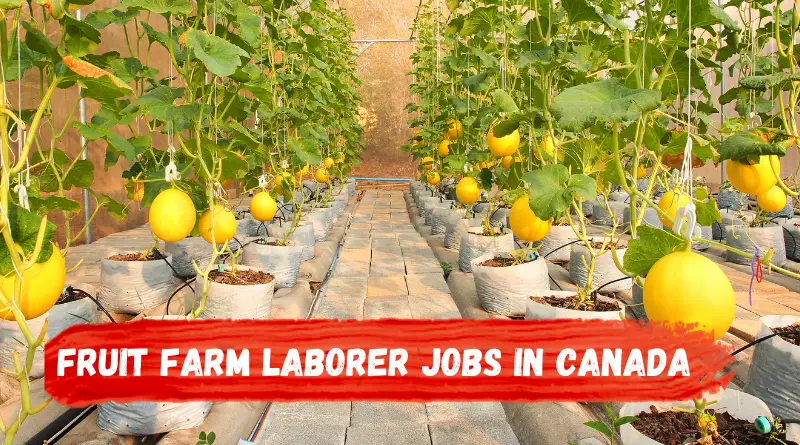 Fruit Farm Labourer Jobs in Canada for Pakistanis
| | |
| --- | --- |
| Job Name | Fruit Farm Labourer |
| Company | All Leaf's Farm Ltd |
| Salary | $15.65 / Hour |
| Vacancies   | 10 |
| Type of Employment | It is a full-time and permanent job. |
| Education | No degree, certificate, or diploma |
| Experience:  | Not required at all |
Job Requirements
The following are the Job Requirements:
Education: No degree, certificate, or diploma
Experience: Not required at all
Preferred Language: None, but good English will be a plus point.
Weight Handling: Up to 23 kg (50 lbs)
Job Duties include:
Planting, cultivating, and irrigating crops.
Loading and unloading fruits.
Performing general tasks.
Maintaining farm tools and equipment.
How to Apply?
To apply, Canadian citizens can send their updated resumes via email. Non-Canadian applicants must have a valid work visa and can also submit their CV to the provided email address, requesting an invitation letter. Please be aware that while we source jobs from reliable sources, we cannot guarantee their authenticity. Avoid making payments or sharing personal information.
Email: [email protected]
Note:Please be aware that we collect job listings from various reliable newspapers and websites worldwide. However, this does not guarantee the absolute authenticity of the jobs. Mistakes may occur. Therefore, we advise you not to make any payments to individuals on behalf of our website or share your personal information. We are not liable for any losses incurred. Thank you.