RIMA NB Staffing Inc is currently seeking Front Desk Agents for immediate employment in Canada. This is a full-time, permanent position with healthcare benefits. The job location is in Moncton, NB, Canada.
Are you looking for a fulfilling career in Canada? Consider joining us as a Front Desk Agent! As the primary point of contact for guests, Front Desk Agents play a vital role in the success of any hotel or resort. They ensure that guests have a memorable and pleasant stay.
As a Front Desk Agent in Canada, your main responsibilities will include warmly greeting guests, checking them into their rooms, and providing information about the hotel's amenities. You will also handle phone calls and assist guests in finding their desired locations within the hotel. Additionally, you may be involved in tasks such as making reservations or coordinating transportation services.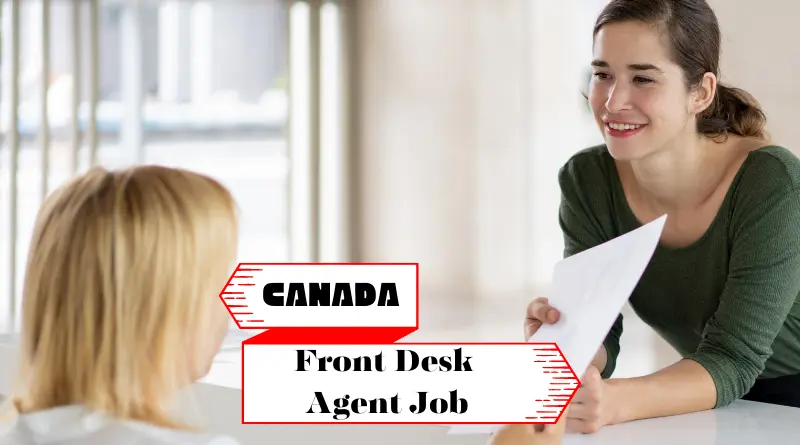 Position:
Front Desk Agent
Salary:
The company offers a rate of $15.00 per hour.
Working Hours:
Approximately 40 hours per week.
Qualifications:
Secondary (high) school graduation certificate.
Experience in a similar role is considered an asset.
Language Requirement: English
Responsibilities include:
Playing a crucial role in the hospitality industry.
Providing a warm welcome to each guest as they arrive.
Greeting guests with a smile and ensuring they feel valued.
Assisting guests with the check-in process.
Performing a range of tasks related to front desk operations.
Demonstrating good communication skills.
Eligibility:
Interested individuals are invited to apply for Front Desk Agent positions in Canada. Please submit an up-to-date CV, recent photos, and certified copies of testimonials.
For contacts: https://nbrima.ca/